Who We Are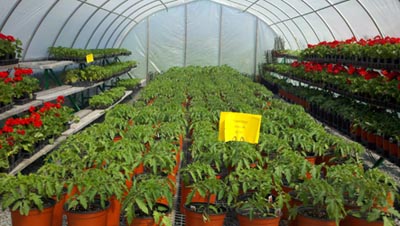 Rodney's Roses & Garden Centre was started in 1986 by Mr. Rodney Almeida and his wife Mrs. Lumina Almeida with the help of Dr. Thackerray.
We started with cultivation and sale of variety of roses & rose plants especially brought from Pune for this purpose. Then started cultivation of indoor and outdoor plants and moved the production to our 10 acre farm in Mollem.
After that we ventured into landscaping & maintenance of gardens, we got big breakthroughs while serving star hotels in Goa. Since then, there was no looking back.
Today, we are diversified into Plant Hire, Irrigation, Fountains and Waterfalls.
We also offer landscaping design, execution and maintenance as a service. Having carried out projects for Taj Exotica and Tata housing, we are very familiar with Belt Collins landscaping drawings.
Download Our Profile
---
Our Team

Proprietor
The proprietor Mr. Rodney Almeida is a Chemistry graduate from Bombay University. He has worked as a Chemist in the Petrochemical industry in Goa & Gulf Countries.

Rodney Jr. joined father's business and started contributing his skills at various landscaping sites, at the Nursery and the Farm. Today, he carries out the landscaping drawings in AutoCAD. Rodney Jr. holds a M.Sc. in Electronics from Goa University.

Mrs. Lumina Almeida is a graduate in Arts and fully supports her husband in the day to day activities. Besides, she is an activist, fighting to preserve Goa's environment.

Ms. Rosetti Almeida, an agriculture graduate, has since migrated to Canada. Their youngest son, Riberet, holds a Ph.D in electronics and is employed in USA.